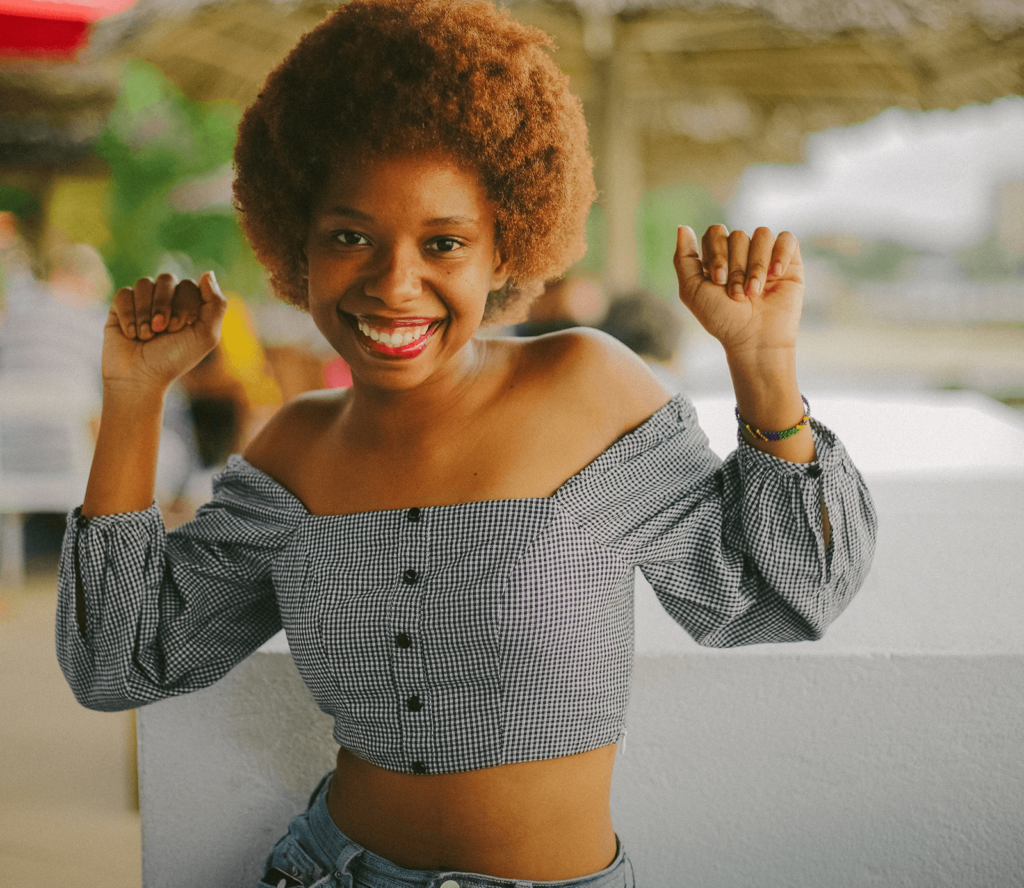 Please introduce yourself and your business to our community.
My name is Vanessa Mwingira, a 23 yr old independent photographer from Dar es Salaam, Tanzania. Punkandblack is the artistry name used to identify my art+ self and it explores my photographic foundation which is rooted in portraying black and brown individuals as my main subject matter through portrait, editorial, and documentary photography.
What has your journey been like to get where you are today?
The journey has been quite challenging. I had to face battles in order to do what I'm doing now. The first battle was self doubt, I was not so sure that photography would be a successful career path for myself. But look at me now, I'm glad I didn't give up on my dreams.
Set the mood for us at the cover muse shoot. What did you enjoy most about working with our cover muse?
It was such a beautiful experience. Everything was planned out nicely, from the outfits to the location of the shoot. The energy was practically exhilarating! The place was filled with the sound of Fela Kuti and Kendrick Lamar to mention a few. The part that I enjoyed the most was when the muse brought out her vinyl collection. It just tied down smoothly with the theme we were going for.
What do you attribute to your success in life and in your field?
Perseverance. Being able to work towards a goal despite the difficulties and opposition is what has brought me success in my field and life so far.
It is important for us to nurture a community of black women that share, learn, and thrive together. Please share a story of failure that taught you a valuable lesson.
When I had to stop taking my law degree, I thought I was the biggest failure.. Being raised as an African child, it's literally a form of disgrace knowing that you don't have a degree yet and you are out here announcing that you are a photographer. In the beginning the words of discouragement really got to me, but I persevered. Deciding not to continue with the law degree was the best decision I have ever made. I was able to fully dive in the world of photography and it's been a very successful venture. I learnt that if you have a dream, nobody but YOU has the power to work towards reaching it. If you don't chase your dream, you're not going to get it.
Please let us know the woman you were 5 years ago and who you're becoming?
5 years ago, I was afraid to get out of my comfort zone, I was afraid of chasing my dreams and grasping opportunities that would expand the work that I desired to do. That has all changed, I am bolder. I'm becoming a woman that is not afraid to step up and create my own opportunities if need be.
What women in your life have been a source of inspiration?
The women that never settle for less, constantly on the move for something better. These women are mothers, sisters, they constantly inspire me to be fully independent and secure my own bag.
Celebrate your wins! Brag, sis. What are you most proud of?
I was a part of Bakanal de Afrique, a multidisciplinary Afro urban festival as one of the core artist/Fellow. It was quite a beautiful experience being able to share and exchange ideas with other creatives
"To be Punk and black", a digital gallery of work curated by yours truly for VSCO, which also had a message that is now echoed by #blackjoymatters an initiative by VSCO. This snippet also ended up in TEEN VOGUE, in the article for "VSCO announces #blackjoymatters photo initiative".
Being featured on afropunk was and is still one of my proudest moments. "Beauty by the beach" is the title of the work that was featured.
Quoting Audre Lorde, "Caring for myself is not self-indulgence. It is self-preservation, and that is an act of political warfare." Please share your self-care routine.
My self-care routine is simply listening to music and dancing. It truly helps me to relax, be grounded, and live in the moment.
You are part of our melanin muse tribe. How can we help you on your journey?
I'm thankful that I get to be a part of this wonderful tribe. Your continued support and encouragement will truly help. This platform can open so many doors for me and other black women. I'm excited to create more art and for the rest of the world to see it on this platform.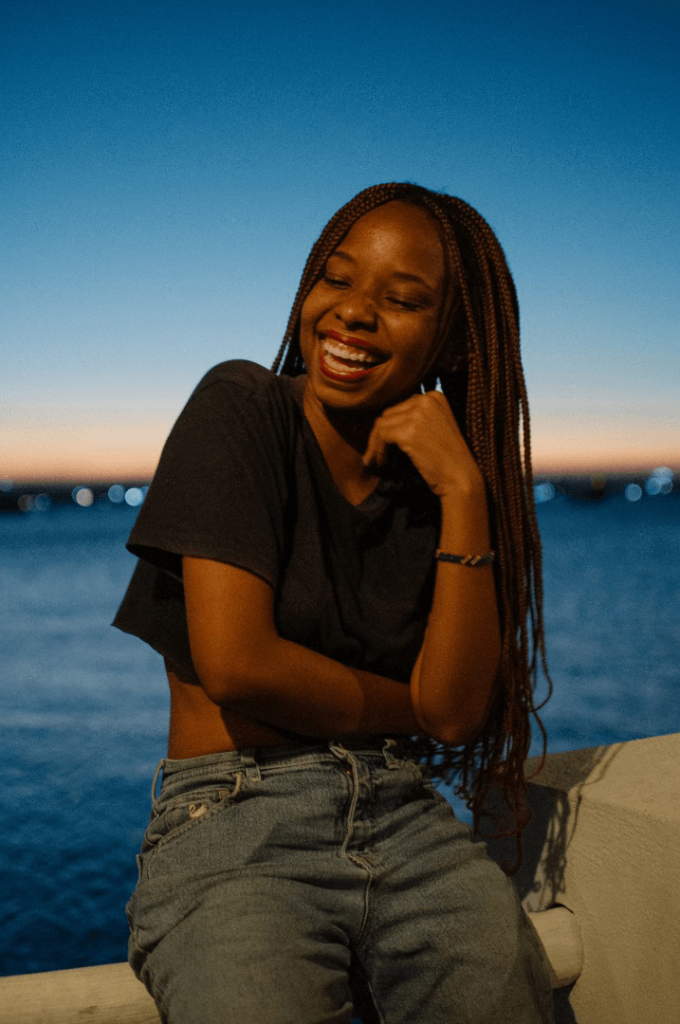 Provide links to your website and social: