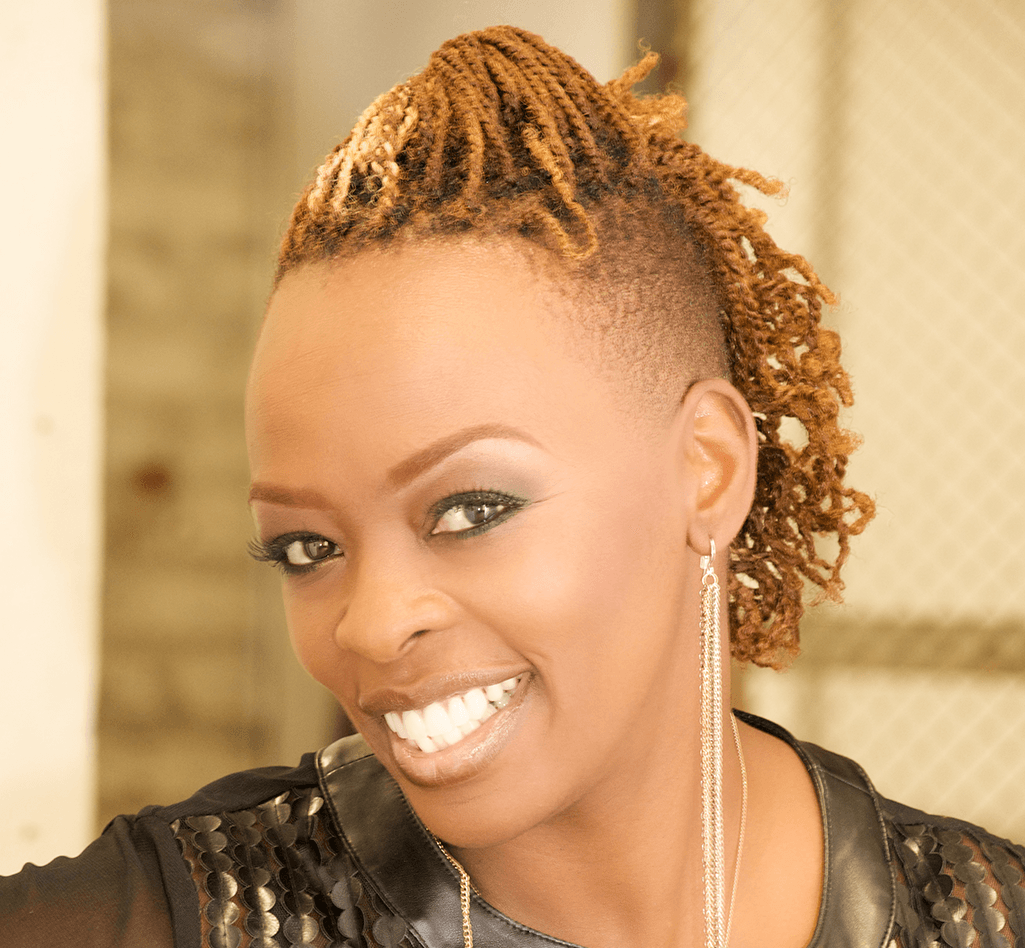 Please introduce yourself and your business to our community.
I am Krystia D. Stokes I dress hair!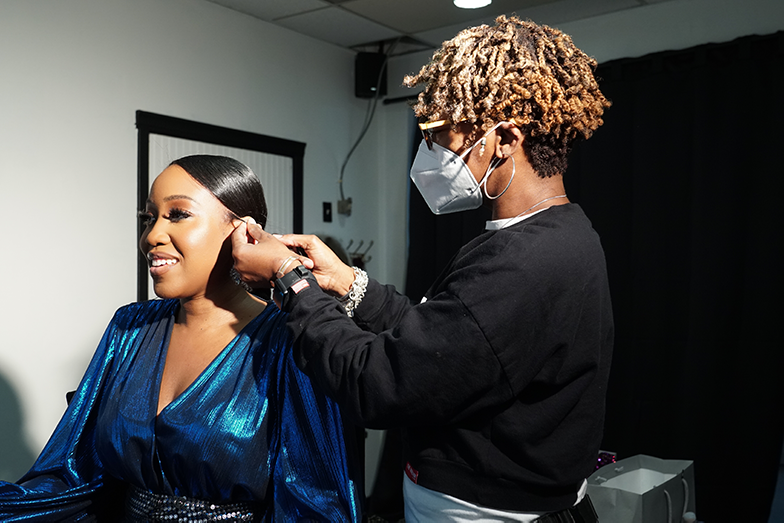 What has your journey been like to get where you are today?
It has been not just a journey but an adventure. I was an apprentice under The World Renown Charles Gregory. I have been an entrepreneur for about 23 years. I opened my first salon in 2003 and closed in 2012 during my transition to open my second salon I rented a booth where I met a few hairdressers who worked in the TV/Film industry. This was my first introduction to actually understanding the business. I was introduced to Dianne Spence through Tracey Moss, also a booth renter. From there I began working at the Atlanta Fox Theater where I had hands-on experience of the fast pace of the Theatre world. Which was a smooth and easy transition into TV and Film.
Set the mood for us at the cover muse shoot. What did you enjoy most about working with our cover muse? What was it like working with an all Black women crew?
It was an amazing experience. Ms. Carmen Jones energy was amazingly effortless. It was a feeling like I was catching up with an old girlfriend. This was my first time working with an all women crew and the collective cross creative collaboration was exhilarating!!! Ideas were acknowledged, not dismissive or arrogantly ignored. It was absolutely delightful.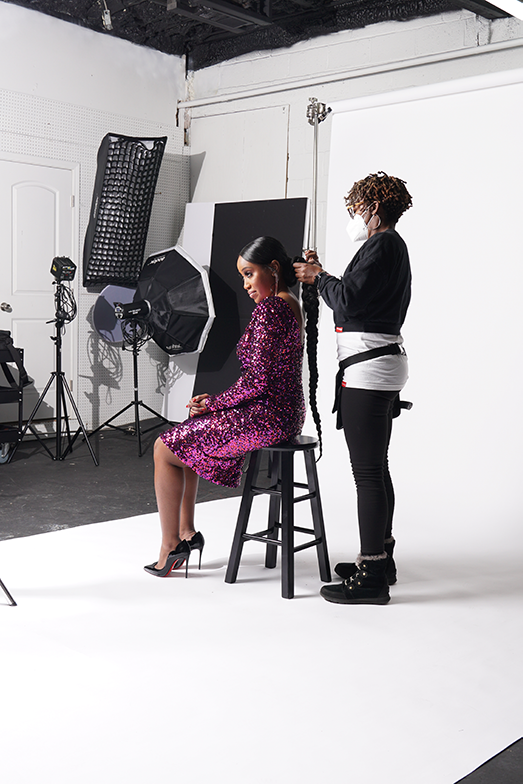 What do you attribute to your success in life and in your field?
My village support, my faith in God and my determination to succeed beyond my expectations.
It is important for us to nurture a community of black women that share, learn, and thrive together. Please share a story of failure that taught you a valuable lesson.
In 2013 I closed my salon. I was 5 months away from owning and managing a 3 chair salon of 10 years. I failed to meet my 10-year goal, but God! Had I not closed my salon I would have never met the people God put in place for me to succeed beyond anything I could ever hope for or imagine. I would not have traveled the world and shared my gift and gotten paid my worth. I would have never known this life was possible.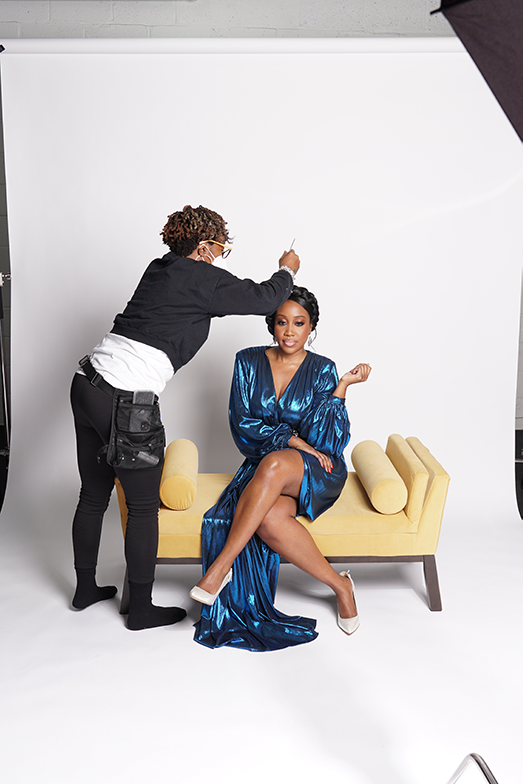 What women in your life have been a source of inspiration?
My mother and my 103 year old aunt who wrote her last book in her 90's.
Celebrate your wins! Brag, sis. What are you most proud of?
MY village. I am a single woman of color, deceased parents, no husband no boy no children, but through my village, I am rich with the love of a daughter, wife, children, and sister.
Quoting Audre Lorde, "Caring for myself is not self-indulgence. It is self-preservation, and that is an act of political warfare." Please share your self-care routine.
First thing in the morning I rise thank GOD. Meditate and morning yoga/workout. Making sure to eat plenty of green leafy veggies and try to have a balanced diet. The keyword is try, lol I also forgive myself when I don't meet my expectations.
You are part of our melanin muse tribe. How can we help you on your journey?
Keep shinning and sharing no matter what!!!!
Provide links to your website and social media platforms below.