Rapper, Saucy Santana, faced backlash for negative tweets about Blue Ivy's natural hair, but his tweets points to a larger problem with texturism in the Black community.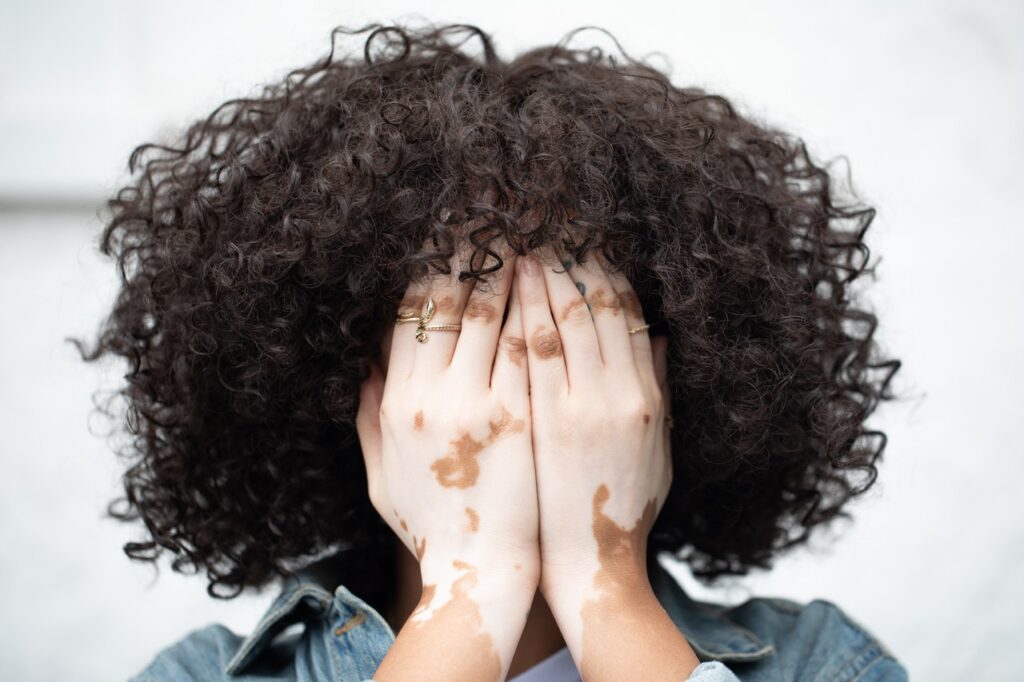 "I just wanna be Blue Ivy 😩😂😐 … nappy headed … Or 👀"
"I'm sorry but North West CLEARS Blue ivy. Have several Carseats Blue. _/ _/ _/"
Saucy Santana posted these now-deleted tweets in 2014 about Blue Ivy Carter's, Beyonce and Jay-Z daughter, tight curls. Blue Ivy was 2 ½ years old at the time being compared to Kanye West and Kim Kardashian's daughter, North West, who has looser curls.
After receiving backlash from Beyonce's fanbase, the BeyHive, the artist refused to apologize to Blue Ivy which shows that texturism is still an ongoing problem in the Black community.
A history of hair trauma
Texturism is the idea that looser curl patterns are more desirable than tighter, kinkier curls like 4C hair, a concept that developed during slavery.
4C hair is a hair texture that has "tightly coiled strands" and "a very tight zig-zag pattern," according to Allure. This classification is based on Andre Walker's, an Emmy award-winning stylist, hair typing system that identifies four hair types and subtypes within each category. Walker created the system in order to help women decide the best way to care for their hair, but it ended up dividing women instead.
According to Dr. Afiya Mbilishaka, an assistant professor of psychology at the University of the District of Columbia, 4C hair was not regarded with derogatory terms in traditional African communities since people had the tools and materials needed to style and take care of their hair, as cited in an article on Bustle. In fact, these communities believed tighter curls were linked to the heavens as their hair grew upward.
After the Transatlantic Slave Trade, Black people in America lacked the tools needed tocare for their hair, losing hair practices. Enslavers would dehumanize the enslaved and compare them to animals, thus associating their hair with fur or wool. People only had access to grooming equipment like horse brushes to care for their hair.
Texturism is inextricably linked to colorism, the idea that lighter-skinned individuals are better than darker-skinned individuals. People with looser curls who were sometimes mixed-race were typically deemed as "house slaves," as their hair type indicated "whiteness."
After slavery, the Tignon Law forced freed Black women to wear a head scarf to signify they were part of the "slave class." This led to the idea that "proximity to whiteness" was a standard for beauty and higher status in society, as even hair tests were required for entry in some places and groups like white churches and sororities.
Not the first time Blue Ivy was hated for her hair
Saucy Santana's tweets are not the only incident of Blue Ivy receiving negative comments about the appearance of her hair, Since she's been in the public eye, Blue Ivy has been called anything ranging from ugly to talking about her tight curls. It seems the only attention she receives is when it comes to her appearance, especially coming from adults within her own community.
In 2014, Karreuche Tran, model and actress, participated in a skit on 106 & Park titled "Top Six Things Blue Ivy Thought at the VMAs." In the skit, she mocked Blue Ivy saying, "I really did wake up like this, because my parents never comb my hair."
Tran claimed that the script was changed 10 minutes before the airing and that she didn't write the script after receiving backlash, but she still chose to say these comments about her hair.
Someone even created a Change.org petition that asked Beyonce to comb her hair in 2014.
LisaRaye McCoy on Fox Soul didn't see the problem with Santana's comments. She seemingly defended Santana saying because of who her parents are he would like to see her hair in a different state and saying that nappy means "uncombed head" which is "bushy" and "frizzy," which are some of the characteristics of natural hair.
Vivica A. Fox, another host on the show, tried to explain the backlash by placing McCoy's granddaughter in place of Blue Ivy to help her understand why his comments were problematic.
But McCoy said that he couldn't say that about her granddaughter because her hair is not nappy, which is yet another incident of texturism.
People made these comments with complete disregard for how she, as a young Black girl, could feel as a result of these comments.
How texturism affects Black women
There is no way to know if Blue Ivy has seen the comments, but others did and others experience texturism daily.
According to the study "Light skin is the Right Skin? and Long Hair Don't Care?": An Investigation of Colorism and Texturism Amongst Black and Latina Women" by Rakim Griffin. Many women with "kinky and coily textures expressed having more problems associated with their emotions and identity." Some experienced "bullying, self-esteem, shame, beauty comparison and identity discomfort."
Women also felt pressure to straighten their hair for family or because their hair was considered unprofessional.
As someone who wears their natural hair, it has taken me some time to embrace my curls. I used to straighten my hair and thought my hair only looked good straight. Although I haven't experienced texturism directly, in terms of receiving negative comments, the comments about having good hair show that there is still inherent texturism with the assumption that there is some type of bad hair when in reality there is no bad hair.
Blue Ivy is owed an apology
Santana did backtrack his comments when commenting on the viral moment between Blue Ivy and Jay-Z at the 2022 NBA finals. He said that her hair was "serving."
But it seems that social media users only complimented her when her hair was long and they compared her hair to Beyonce's hair texture.
It wasn't a genuine apology, which I feel that he and many others owe her.
It's already hard to get others outside our community to accept our natural hair as we are often ridiculed and told that it's unprofessional and often face getting it cut. When our own community does it, it makes it even harder. It seems that no one can accept us. It just seems that texturism is just a part of life although it shouldn't be.
However, education is the best way to overcome texturism. It starts with us to educate people about the danger of comments like these and how they can affect Black people—especially young, impressionable people.