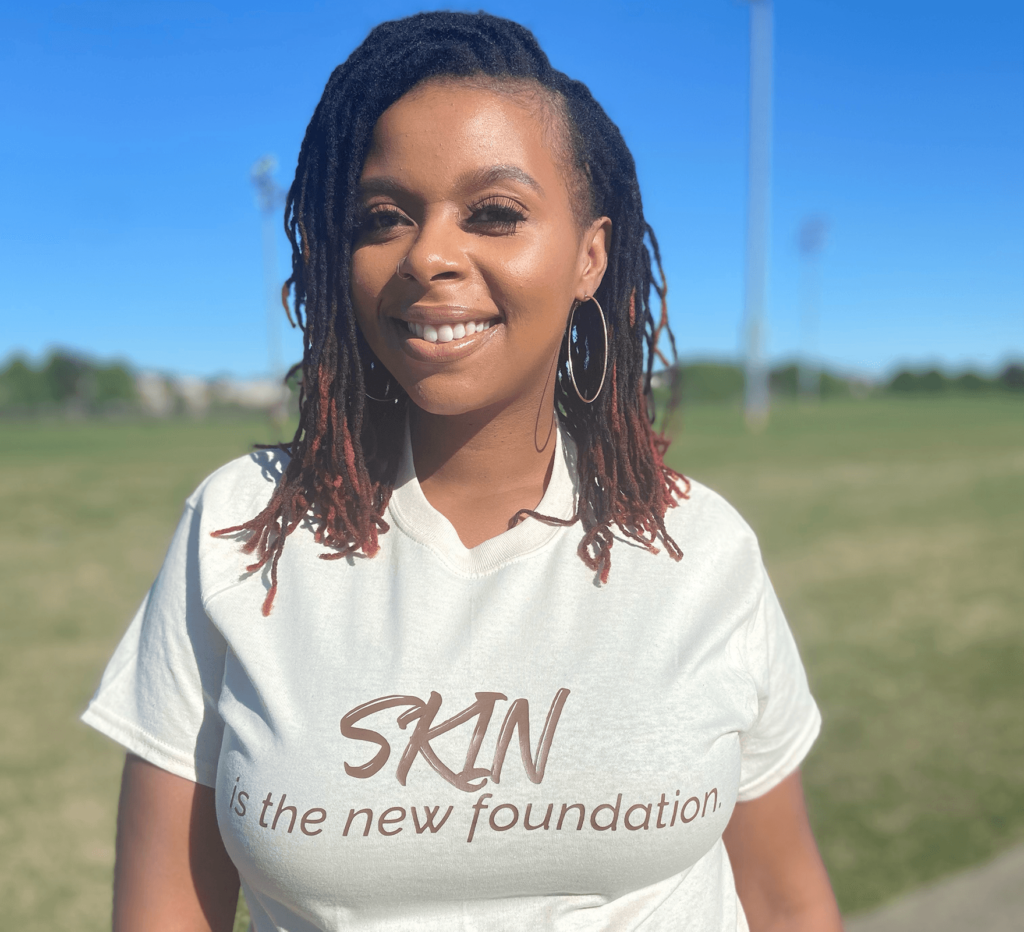 Please introduce yourself and your business to our community.
Hello everyone, my name is Sherjetta Shelton. I am a Sparta, GA native and moved to the Atlanta area in 2007 where I graduated from Clayton State University. Right after college, I enrolled in the International School of Skin, Nail, and Massage, and have been a licensed esthetician and makeup artist since 2015. Fast forward, I have started a brand called " The SKINprint." Where I believe skin is the foundation and helping others realize a skincare routine is a luxury everyone can experience.
What has your journey been like to get where you are today?
It's been a ride. Maybe after my second semester of college, I wanted to drop out and start my beauty career then, but I just didn't know how to explain to my family that I wanted to become a makeup artist. I mean how do you say, I once had a dream to become a dental hygienist, but now I love makeup and I want to make a career of it. To be honest it's still hard to say at times. But this past year, after becoming pregnant, I knew I didn't want to sleep on myself and to put everything I have into my passion and it's been paying off. Just believing in myself and having faith all things are already worked out, has made the ride easier.
Set the mood for us at the cover muse shoot. What did you enjoy most about working with our cover muse? What was it like working with an all Black women crew?
It was an amazing experience. I have worked with the team before and it makes me happy to look around and to see people like me running the show. What really inspired me was when I was done with one of the talents, and to hear Natina say, "Now that's the SKINprint." That really reminded me I belonged and my work is valued and I was seen.
What do you attribute to your success in life and in your field?
In life I will say, being an example for my daughter. When I found out I was having a girl, I knew I had to change some things to be a better person for her. To my success I would say, always looking to be a service to people I look up to. There are some great people I have worked with and currently working with, that I admire what they have done. I want to learn all I can and be able to pass the knowledge and talents on one day to someone like me. I have worked with some great people and when they bring me on for projects, I always say " Okay, this is my time to learn and to pass the knowledge on."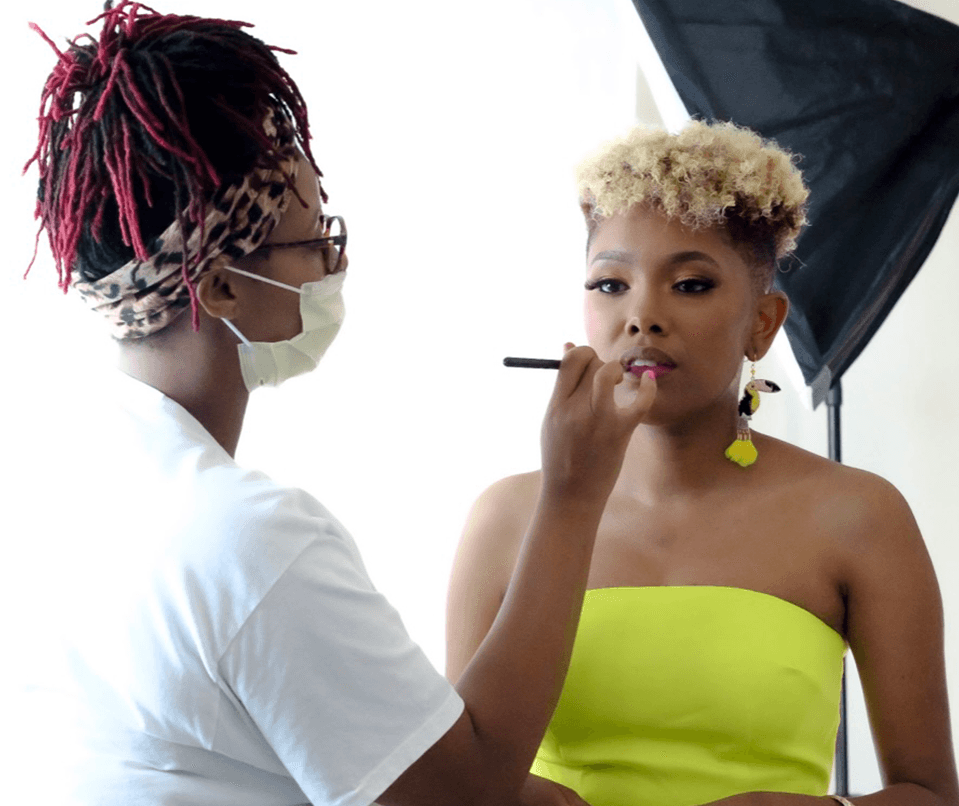 It is important for us to nurture a community of black women that share, learn, and thrive together. Please share a story of failure that taught you a valuable lesson.
I was scheduled for a makeup look that was out of the norm of what I do. I believe in a challenge, but this was really not my usual work. Looking back, it was horrible like it took me forever to do it. I learned to just be honest with the client and not waste their time and mine. Also, I learned to stick with what I am great at. Not saying I won't try new looks, but stay true to my brand and work on that.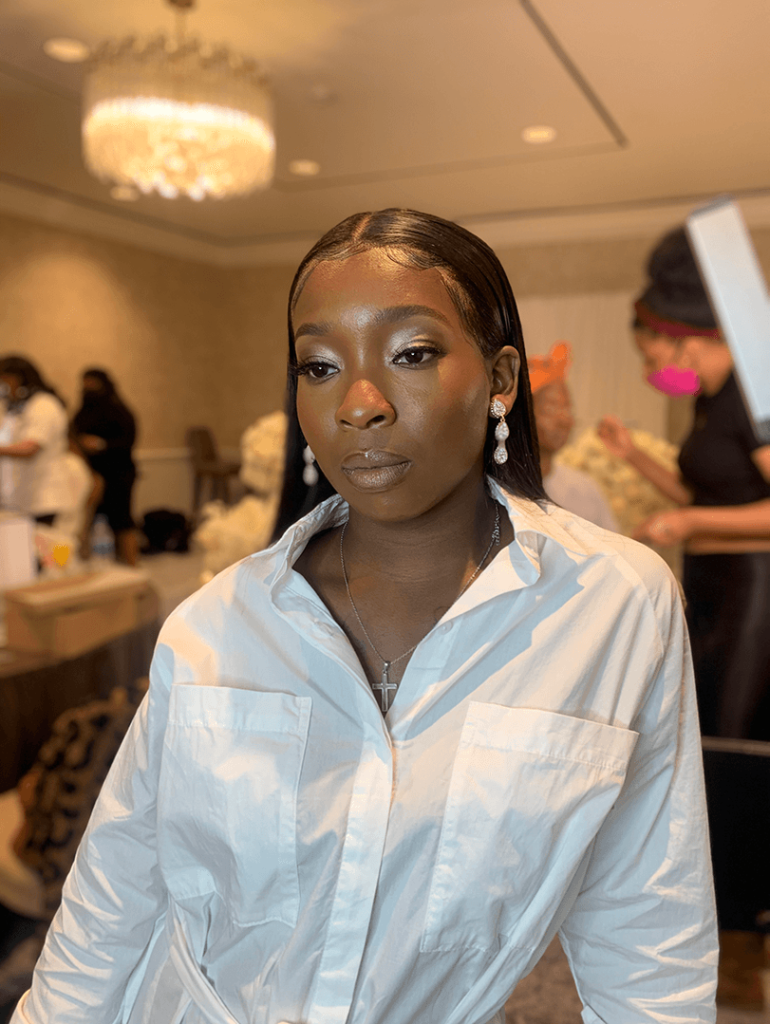 Please let us know the woman you were 5 years ago and who you're becoming?
5 years ago, I was a person who really accepted anything from people. I mean you want to book the job and you want people to like you, but the way I was doing things was not okay. I am so glad I experienced those moments because today I am okay with saying no to whatever doesn't sit right with my spirit, no matter what it pays.
What women in your life have been a source of inspiration?
My parents. My dad showing me how to love people and be there for them. He will literally give you the shirt off his back, but then show you how to make your own. I admire that about him because it's so genuine. My mom, for showing me my work ethic and being a mom. She instilled in me how to get up early, don't procrastinate, and make things happen. Being a new mom can be overwhelming if you don't have help, my mom has been there since day one showing me how to manage. My time management is on point because of her. Thank you, Mommy and Daddy!
Celebrate your wins! Brag, sis. What are you most proud of?
Recently, I created a turmeric body bar, and it's getting people to become more serious about taking care of their skin. I get questions all the time about my skin. It's not perfect but it shows I am doing the maintenance. I didn't think the bars would take off so well. I just wanted to share what I use and what's been helping.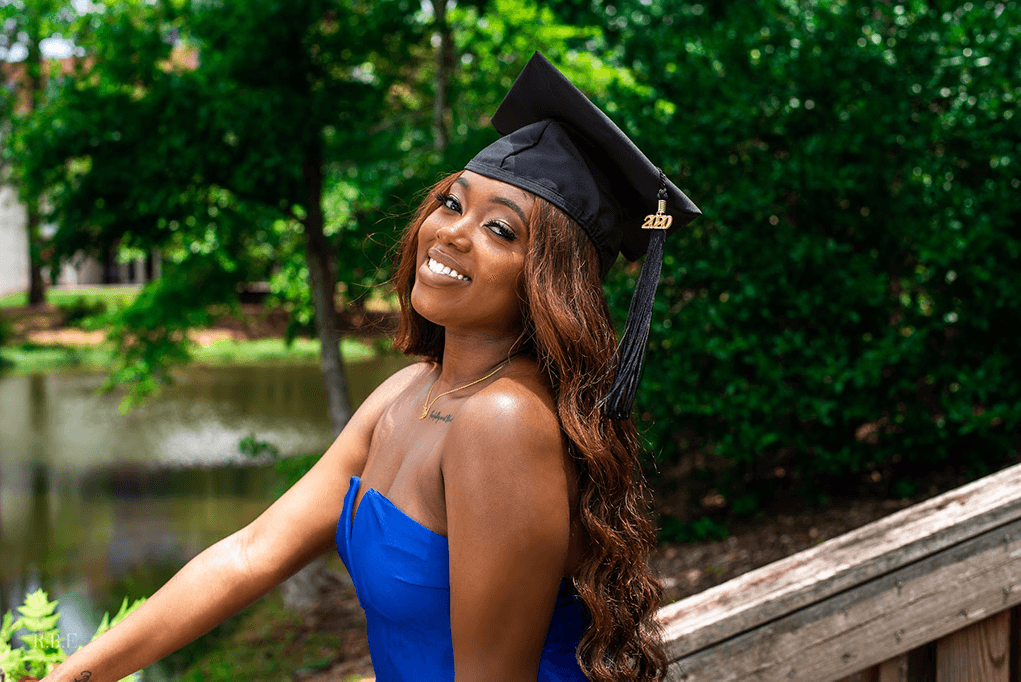 Quoting Audre Lorde, "Caring for myself is not self-indulgence. It is self-preservation, and that is an act of political warfare." Please share your self-care routine.
This is a new practice for me, but I definitely put more effort into self-care. Starting with my skincare regimen, that is something I am constantly working on. I am learning how to shop again, for so long I would only put into my business, but never purchase anything for myself. I mean I am still always investing, but now it's more into me. Naps are now a big part of self-care for me now. Taking care of another little human can wear you thin if you don't relax and reset. I have learned to just put my phone in another room and just lay with her. Naps are such a game-changer.
You are part of our melanin muse tribe. How can we help you on your journey?
First of all, thank you for this feature. When I received the email, I swear I had to read it like three times. Having this moment to share my story is a big help. I would continue to give artists like me the opportunity to share their stories. I loved the opportunity to work for this magazine and hope you continue to hire me for more opportunities. Being a part of this tribe encourages me to keep going because I see women like me who I know may struggle with many things, get it done and it's dope!
Provide links to your website and social media platforms below.
Here's the link for booking, checking out my work and shopping with me: The SKINprint